(b. 1968) is best known as an American sculptor whose bronzes are identified with the female form in dance. Laura uses the lost wax method to cast her bronze sculptures in Michigan, USA.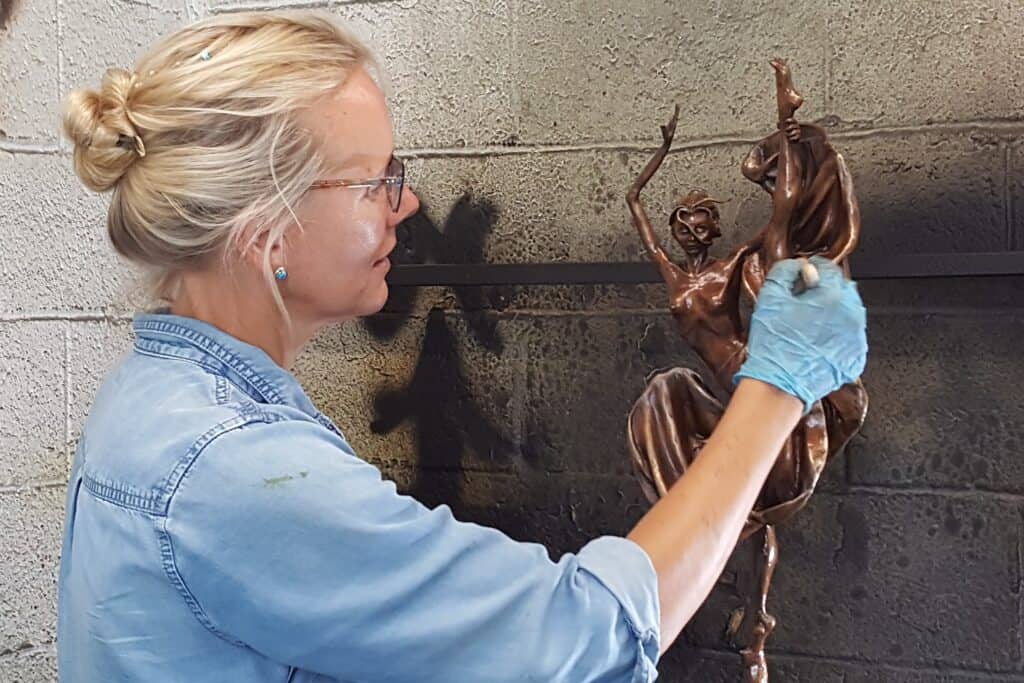 Laura Testé was raised in a small Ohio town where ordinary people pursued the extraordinary. Her neighbors walked on the moon  or collected Emmy nominations. THAT was her baseline. With this borderless worldview she earned degrees in both design and engineering from Stanford University in California.
California became a recurring source of inspiration. Laura attributes her respect for female athleticism to the Stanford Rowing Team. That experience gave her an unshakable appreciation for the grace and energy of the human anatomy. Years later, galleries along California's Highway 1 inspired her to embrace sculpting full-time.
Laura's VIM & VIGOR bronze series delights audiences. She captures lithesome limb figures in mid-swirl with a bloom of fabric or a quiet gesture. She pays tribute to several pillars of self-reliance.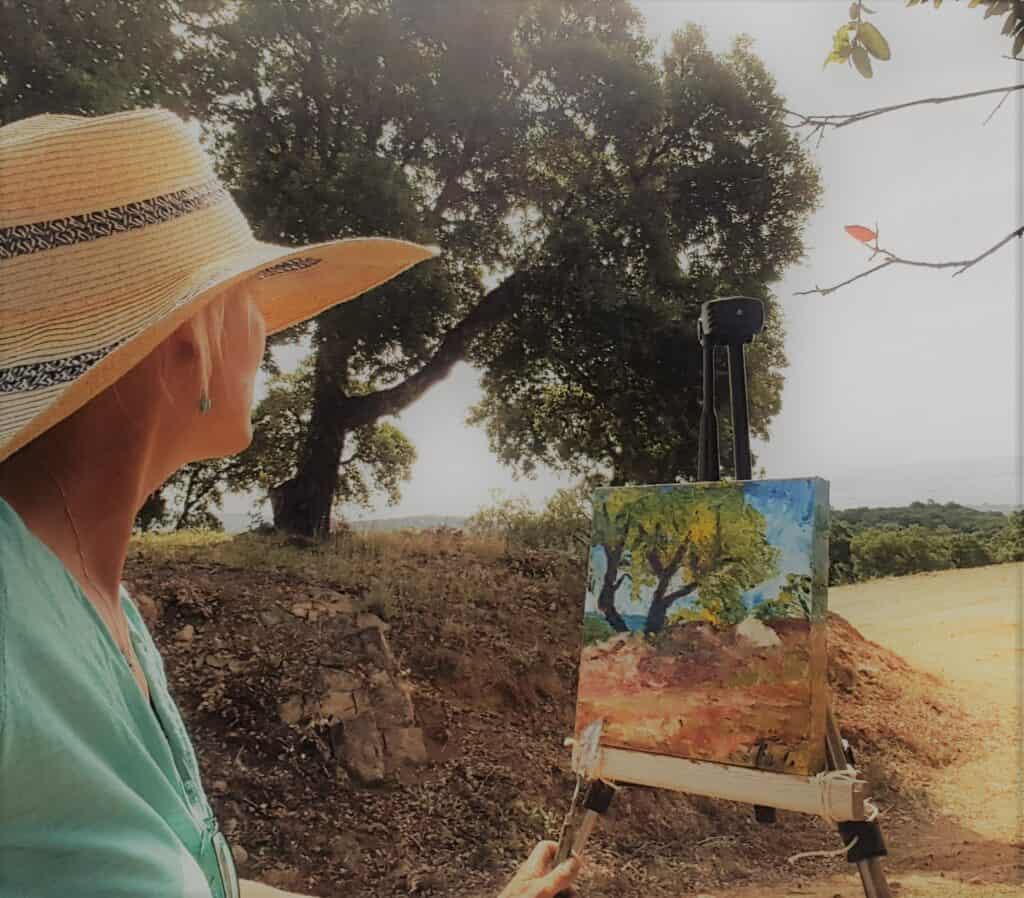 Laura's  explores the light, color, and atmosphere of Southern France. She creates a textured experience with her striking surge of color and treatment with palette knives.  Her style truly lures one into the painting's lively energy. 
As for poetry, Laura started experimenting with Ekphrastic Poetry to convey the deeper narratives of her sculptures.  One more creative outlet.
Laura Testé was selected as one of nine sculptors for a recent exhibition in Saint-Tropez, France.  Also, the Arthur Secunda Museum, located in Michigan, hosted a solo show of her VIM & VIGOR series. Laura's award-winning work is displayed in South Carolina, Michigan, Ohio, and Grimaud, France.